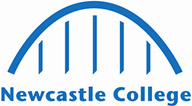 Our Foundation Learning programmes are designed to help you develop the skills you need for the future. 
Whether you want to improve your maths and English, need a little extra support, or just aren't quite ready to join a full-time college course, we have a course to support you.
We can help you develop your confidence and independence to help you prepare for adult life and even help you gain work experience as part of our supported internship programme. 
Check out our full range of options to find the course that is right for you.
Take a closer look at our courses