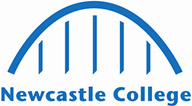 Safe Maintenance of Electric and Hybrid Vehicles - Level 2
Start Date: 30th January 2023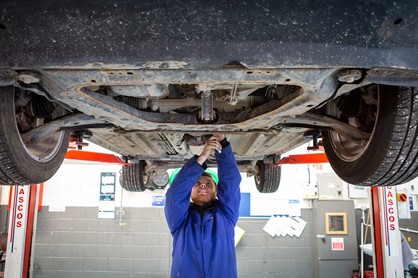 Length 2 days
Study Short Course
Location Automotive Academy
Price Cat A: Free; Cat B: £50; Cat C: £50 Course Cost Categories
Qualification Gained
City and Guilds Level 2 Award in Safe Maintenance of Electric and Hybrid Vehicles
More about the course
Are you looking to top up your skills in safe vehicle maintenance? Do you come from an automotive background and want to expand your knowledge into electric and hybrid vehicles while developing hands-on mechanical skills? Then this is the course to you!
This qualification is designed for those people who may encounter accident-damaged or broken-down Electric vehicles in the workplace, such as vehicle technicians, emergency servicepeople and roadside recovery operators. The aim of this qualification is to instruct you on best practice and work methods when coming into contact with these types of vehicle.
You will learn the required information to operate safely around vehicles with high and low voltage electrical systems and electrically-powered drive train systems. You will also develop a comprehensive knowledge base about the dangers surrounding electric vehicles and the precautions involved with their maintenance to help prevent potential injury or harm.
You will be taught by our industry-experienced teaching staff from backgrounds all over the automotive industry. Develop the skills, knowledge and experience to take your career in automotive engineering to the next level.
What can I do with a qualification in Automotive?
Vehicle technicians, mechanics and electricians
Daily tasks:
Repairs and services air conditioning, heating and engine-cooling systems.
Installs additional electrical amenities such as radio/CD players, aerials.
Checks condition of electrical/electronic systems and carries out servicing tasks.
Diagnoses faults in electrical/electronic circuitry, removes faulty components and fits replacements.
Carries out routine maintenance checks on oil and air filters, brakes and other vehicle parts/systems.
Reassembles, tests, adjusts and tunes the appropriate parts, systems or entire engine.
Removes, dismantles, repairs and replaces defective parts and prepares new parts using appropriate tools.
Visually checks, test drives or uses test equipment to diagnose engine and mechanical faults.
Vehicle and Parts Salespersons and Advisers
Daily tasks:
Orders new supplies, arranges storage and updates stock records.
Organises delivery of parts and handles payment.
Obtains parts from store or orders from suppliers.
Receives orders for parts by phone, email or in person and checks availability on stock record.
Updates stock record, orders new vehicles from manufacturer, buys in used cars.
Carries out pre-delivery inspection and formal hand-over of vehicle to customer.
Negotiates sale price including any 'trade-in' and extra accessories, works out finance arrangements and completes sales paperwork.
Discusses customer.