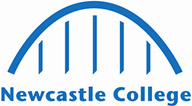 Creative Digital Design Professional (Integrated Degree) Apprenticeship
Start Date: 13th September 2021
Length 3 years
Study Full-Time
Location Employer Based
Qualification Gained
BA (Hons) Creative Digital Design
More about the course
Are you creative and passionate about digital design? Want to be paid to earn your degree? This Creative Digital Design apprenticeship will give you the opportunity to earn an honours degree while working with an employer to develop the creative and technical skills in high demand from industry.
You will develop and refine your practical skills in areas including typography and graphic design, branding and advertising, fine art and visual communication information and interaction design, photography, data visualisation and moving image.
Working in line with the latest technological trends, you will explore different media to develop specialist skills and become a multi-disciplinary creative, using a broad range of creative digital techniques to create innovative digital design work for a wide range of media channels.
This apprenticeship programme has been developed with input from industry professionals including Digital Union, Sunderland Software City, Hedgehog Lab, Tombola, Cargo Creative, Pebble and Helena Hill Consulting and it aims to reflect the ongoing changes and developments within the creative industries.
Entry requirements
5 GCSEs including Maths and English at grade 4 or above
And
An appropriate creative qualification at Level 3
What will I achieve?
On successful completion of this apprenticeship you will achieve a BA (Hons) Creative Digital Design.
What will I learn?
Industry Sense

Core Digital Design Skills

Design Process and Practice (Sprint)

User Experience and User Interface

Digital Productions Techniques

Immersive Technologies and Techniques

Personal and Professional Development Portfolios

Commercial Realisation

Reflective Practice
How is the course taught?
Learning onsite at work

Lectures

Seminars

Practical sessions

Workshops

Guest lectures
As part of this Higher Degree Apprenticeship you will be in the workplace four days a week and attend off-the-job training for one day. 
Sprint residential weeks will happen each year where students work collaboratively on live briefs given by industry specialists and visiting speakers. This will happen over a full intense five-day residential delivery.
How am I assessed?
Reports

Portfolios

Presentations

Academic essays

Work based projects

Live event practical assessments
English and Maths
English and maths skills are vital in the creative industries, whether you are using design tools or copywriting and you will build on these skills in vocationally relevant ways throughout your apprenticeship.
You must achieve grade 4 maths and English before completing your end Point Assessment.
Where can I progress?
On successfully completing this course, you will be able to start a career in industry and there may be an opportunity to commence full-time employment with your apprenticeship employer.
Alternatively, you may wish to consider further study and can progress to a Level 7 programme.