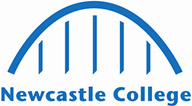 Vehicle Accident Repair (Multi-Skilled) Level 1
Start Date: 5th September 2022
Length 1 year
Study Full-Time
Location Automotive Academy
Qualification Gained
Level 1 IMI Certificate in Vehicle Accident Repair (Multi-Skilled)
More about the course
Do you love repairing things? Have you got an interest in understanding how things work? This Vehicle Accident Repair course is the perfect introduction to body repair, paint application, mechanical, electrical and trim. 
Working on the latest Nissan and hybrid vehicles, you will work within dedicated workshops at Newcastle College Automotive Academy, learning about metal preparation techniques and body fillers. 
Our college tutors have years of experience in dealerships, manufacturers and garages and they will help you to develop your communication, productivity, efficiency and confidence in dealing with a range of automotive repair situations. 
Entry requirements
There are no formal entry requirements, however you must have an interest in the automotive or engineering industry, have a positive attitude and be willing to learn. 
Before starting the courses you will meet the teaching team and take a basic test to make sure the course is right for you. 
What will I achieve?
On successful completion of this you will gain either:
Level 1 IMI Award in Vehicle Accident Repair (Multi-Skilled)
Level 1 IMI Certificate in Vehicle Accident Repair (Multi-Skilled)
The qualification you achieve will depend on your entry grades.
What will I learn?
Engineering techniques
Moving loads and vehicle lifting
Preparing for riding a motorcycle or moped
Tools used in accident repair
Application of body fillers
Locating, interpreting and using technical information
Applying primers and sealers
Valeting and detailing
Alignment and vehicle body jigs
Corrosion protection
Reshaping minor panel damage
How is the course taught?
Traditional classroom teaching
Online learning modules
Group work
Practical demonstrations
Group activities
Workplace visits
How am I assessed?
Assignments 
Practical observations
Work experience opportunities
Newcastle College Automotive Academy holds an annual industry week where local automotive garages and dealerships work with students, setting practical tasks and sharing insights into the automotive industry. Industry week is a fantastic way for you to understand the automotive industry whilst also showcasing your skills to local automotive employers. 
English and Maths
If you do not hold English and/or maths GCSEs at grade 4 or above, you will be supported with dedicated lessons to help you achieve English and maths qualifications.
Automotive technicians need core English and maths skills to be able to provide estimates and invoices, align steering and mix quantities of paint for refinishing. 
Where can I progress?
You can progress to Level 2 Vehicle Accident Repair (Multi-Skilled) or a Level 2 engineering course with Newcastle College when you successfully complete your studies.
Course costs
If you are aged 16-18 when you begin your course you are likely to be eligible for free tuition. Detailed information can be found within the financial support section. 
If you are aged 19+ the cost of the course will depend on your circumstances. Our support pages can help you determine your suitability. 
What can I do with a qualification in Automotive?