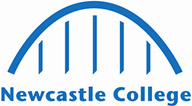 Vehicle Accident Repair (Multi-Skilled) - Level 2
Start Date: 5th September 2022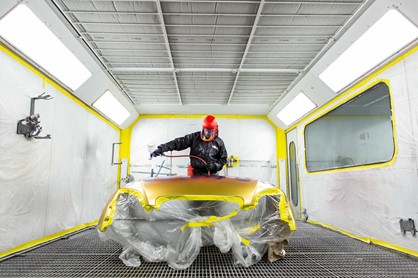 Length 1 year
Study Full-Time
Location Automotive Academy
Qualification Gained
Level 2 IMI Diploma in Vehicle Maintenance and Repair (Multi-Skilled) Diploma
More about the course
Do you have an interest in cars? Are you keen to learn how to repair and fix vehicles? This Vehicle Accident Repair course is the perfect step to landing your dream job in the automotive industry. 
You will learn about body repair, mechanical, electrical and trim, paint and refinishing, as well as the natural repair processes and procedures found in the automotive industry. 
Teaching is based at Newcastle College Automotive Academy and you will practise your skills on the latest Nissan and hybrid vehicles whilst being taught by tutors who have years of experience in dealerships, manufacturers and garages. 
Entry requirements
4 GCSEs at grade 3 or above including English and maths

or


Level 1 automotive qualification
Before starting the courses, you will meet the teaching team and take a basic test to ensure the course is right for you.
What will I achieve?
On successful completion of this course you will gain a Level 2 Diploma in Vehicle Accident Repair (Multi-Skilled).
What will I learn?
Health and safety 
Pre and post-inspections
Preparing vehicle panels and pre-painted surfaces
Support for job roles in the automotive environment
Tools and equipment used in vehicle refinishing
Masking vehicles and components
Application of foundation materials 
Remove and replace light vehicle heating and cooling systems
Automotive spot welding
How is the course taught?
Traditional classroom teaching
Online learning modules
Group work
Practical demonstrations
Group activities
Workplace visits
How am I assessed?
Assignments
Observed practical assessments
Synoptic assessments
Work experience opportunities
Newcastle College Automotive Academy holds an annual industry week where local automotive garages and dealerships work with students, setting practical tasks and sharing insights into the automotive industry.
Industry week is a fantastic way for you to understand the automotive industry whilst also showcasing your skills to local automotive employers.
English and Maths
If you do not hold English and/or maths GCSEs at grade 4 or above, you will be supported with dedicated lessons to help you achieve English and maths qualifications.
Automotive technicians need core English and maths skills to be able to provide estimates and invoices, work out chassis geometry and mix paint quantities.
Where can I progress?
You can progress to a suitable Level 3 automotive or engineering course when you successfully complete your studies or pursue apprenticeship opportunities. 
Course costs
If you are aged 16-18 when you begin your course you are likely to be eligible for free tuition. Detailed information can be found within the financial support section. 
If you are aged 19+ the cost of the course will depend on your circumstances. Our support pages can help you determine your suitability. 
What can I do with a qualification in Automotive?