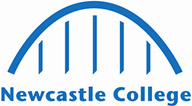 Acting - Level 3
Start Date: 5th September 2022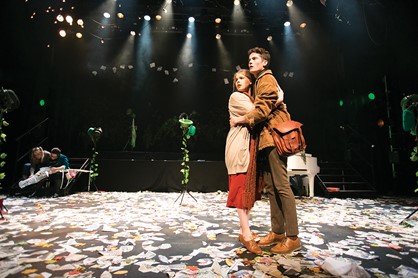 Length 2 years
Study Full-Time
Location Rye Hill Campus
Qualification Gained
Pearson BTEC Level 3 National Extended Diploma in Performing Arts Practice (Acting)
More about the course
This Acting course will prepare you for life as an actor on camera, stage or radio. As a student, you will train in our multi-million pound Performance Academy, where you will have access to state-of-the-art studios and facilities.
Our focus is to help you build a strong portfolio of acting experience, so that you can stand out at auditions. We will introduce you to camera and stage techniques and give you experience of working in classical, physical, contemporary and community theatre. You will learn about the history of theatre alongside acting techniques used in industry, such as Method, Chekhov and Classical.
You will learn how to effectively use expression, body, voice, timing and costume to portray convincing performances. You will also gain a better understanding of grass-roots theatre, learn how to write and direct your own work, and work as part of a production team.
Entry requirements
5 GCSEs at grade 4 or above. 

Including:
1 GCSE grade 3 in English or maths
1 GCSE grade 4 in English or maths
You will be invited to audition and meet the team to make sure Acting - Level 3 is the right course to help you achieve your dreams.
What will I achieve?
This is a two-year programme. You will achieve a qualification after the successful completion of each year.
In year one you will receive a Pearson BTEC Level 3 National Foundation Diploma in Performing Arts Practice (Acting).
In year two you will receive a Pearson BTEC Level 3 National Extended Diploma in Performing Arts Practice (Acting).
What will I learn?
Acting styles
Contextual factors of performance work
Developing acting skills and techniques
Developing a scripted performance
Developing a devised performance
Developing professional skills
Performing arts in the community
Critical reflection
How is the course taught?
Workshops
Lectures
Performances
How am I assessed?
Portfolio work
Performances
Work experience opportunities
Each year you will have the chance to take part in three live performances. You will also participate in a community theatre project of choice.
Work experience is a key part of the course and last year, students performed in The Snow Queen at The Northern Stage, recorded voiceovers for events, and performed at Beamish Museum's Halloween event.
English and Maths
We will support you to develop your English and maths skills during this course. Basic English and maths is essential for working as an actor as you will need to conduct research into characters, read scripts and communicate your ideas in speech or in writing. 
You will also produce your own shows in grass-roots theatre, and will need to understand how to oversee budgets, schedules and set design.
Where can I progress?
After you successfully complete this course, you will have a stronger portfolio and may choose to go straight into acting and auditions.
Many of our students progress onto renowned conservatoires and acting schools or go on to study a degree such as our BA (Hons) Acting and Performance Practice.
Course costs
If you are aged 16-18 when you begin your course you are likely to be eligible for free tuition. Detailed information can be found within the financial support section. 
If you are aged 19+ the cost of the course will depend on your circumstances. Our support pages can help you determine your suitability. 
What can I do with a qualification in Acting?