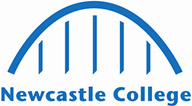 Autocare Technician Apprenticeship
Start Date: 4th January 2021
Other start dates:
September 2021
Length 2 years
Study Full-Time
Location Employer Based
Qualification Gained
This is a Level 3 Newcastle College Apprenticeship Standard
More about the course
Are you looking for a challenge in the motor industry? Are you interested in working on vehicles? This apprenticeship will give you valuable knowledge for basic vehicle maintenance, as well as communication skills and the know-how to run a busy workshop. 
An Autocare Technician carries out a range of services and repairs to cars, car derived vans and light goods vehicles, working in an Auto-care or "Fast-Fit" Centre, which may be part of a national chain or operated by a regional/local independent group/owner. An Autocare Technician requires a unique combination of technical, retail and customer service skills. 
You'll be taught by industry-experienced tutors to get you ready for the fast paced world of work in Automotive.  
Entry requirements
GCSE Grade 4 in English or maths
or
Functional Skills Level 2 or above in maths and English
What will I achieve?
If you successfully complete this course you will receive confirmation of completing a Level 3 Apprenticeship Standard at Newcastle College.
What will I learn?
Soft skills and behaviours
Induction and foundation skills
Routine service and inspections
Vehicle electrics and air conditioning
Intermediate diagnose and repair
Complex diagnose and repair
Complete systems understanding and repair major components
How is the course taught?
Group work
Practical
Group discussions
Experience of work
Guest speakers
How am I assessed?
Gateway Assessments at the end of each year
End-point Assessment at Year 3
English and Maths
English and maths is taught alongside this course to help students enhance their skills if they were not able to achieve a GCSE grade 4 or above previously.
The course will help you build on your skills in a practical setting. You will learn how to use time-management in efficiency calculations in the workplace, and improve your written and verbal skills when completing job card evidence and dealing with customer and colleague requests.
Where can I progress?
After completing this course successfully, you will be able to work in a workshop environment and work towards a Level 4 management course or attend various adult training courses on specialist aspects of vehicle maintenance and repair.
Course costs
If you are aged 16-18 when you begin your course you are likely to be eligible for free tuition. Detailed information can be found within the financial support section. 
If you are aged 19+ the cost of the course will depend on your circumstances. Our support pages can help you determine your suitability. 
What can I do with a qualification in Automotive