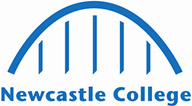 BMus (Hons) Popular Music Performance
Start Date: 13th September 2021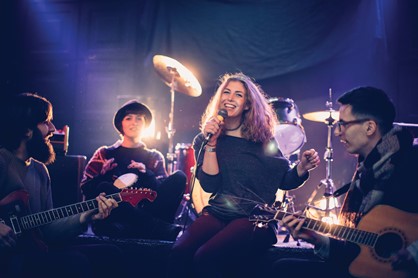 Length 3 years
Study Full-Time
Location Rye Hill Campus
Qualification Gained
BMus (Hons) Popular Music Performance (awarded by NCG)
More about the course
Thinking about studying a music degree? Want to specialise in popular and modern music?
This BMus (Hons) Popular Music Performance degree will help you develop as a live or studio performer, session musician, composer or songwriter. As a student you will gain a deep knowledge of music and will cover topics like Studio Performance and Production, Digital Media and Promotion.
You'll join our vibrant, creative community where you will have the chance to collaborate with like-minded students to host gigs, develop your own music and produce videos.
Entry requirements
We expect students to have 48-64 UCAS points, however experience will also be considered.
You will be asked to present an audio portfolio and undertake an interview.
What will I learn?
Year One
Creative Collective Performance
Ensemble Skills
General Musicianship
Industry Practitioner
Studio Performance and Production
Technical Studies
Year Two
Advanced Technical Studies
Artist Case Study
Composition Portfolio
Creative Technology
Digital Media and Promotion
Professional Performance
Year Three
Composing to a brief
Major Recital
Music Practioner Profile
Professional Project
How is the course taught?
Practical sessions
Tutorials
Lectures
Group work
Guest lectures
Experience of work
How am I assessed?
Demonstration of skills
Application of skills
Portfolio
Project
Creative reports
Research portfolio
Work experience
BMus (Hons) Popular Music Performance has been developed to meet demand from industry. You will have access to 10 recording studios, PushPuzzle, an in-house record label, and our gig space, The Venue.
In previous years music students had the chance to hold their own events at World Quarters, The Cut and Emporium as well as play festivals like BBC Radio 1's Big Weekend.
Guest lectures provide masterclasses to students. This year we were joined by artists like SKANTIA, Chris Cue and Andy Lee from Loop Masters, as well as top producer Mark Jenkins from Hot Creations.
Where can I progress?
Once you have successfully completed this course, you will be able to progress onto a masters in a relevant subject area or move into a career in music production. 
Course costs and information
Tuition Fees for full-time undergraduate UK and EU students is £9,000 per year. Read more about financial support.
NCG (the institution which Newcastle College University Centre belongs to) is in the process of applying for Indefinite Degree Awarding Powers. Read more about what this means about our offer here.
What can I do with a qualification in Music?
Actors, Entertainers and Presenters
Daily tasks:
Plays pre-recorded music at nightclubs, discotheques, and private functions.
Conducts interviews and prepares reports for news broadcasts, current affairs programmes and documentaries.
Introduces and presents radio and television programmes, reads news bulletins and makes announcements.
Trains animals to perform entertaining routines and may perform with them.
Performs singing, comedy, acrobatic, illusion and conjuring routines.
Assumes character created by a playwright or author and communicates this to an audience.
Studies script, play or book and prepares and rehearses interpretation.
Musicians
Daily tasks:
Auditions and selects performers and rehearses and conducts them in the performance of the composition.
Scores music for different combinations of voices and instruments to produce desired effect.
Plays instrument as a soloist or as a member of a group or orchestra.
Tunes instrument and studies and rehearses score.
Conceives and writes original music.