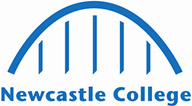 People in these occupations work with local community, sports clubs and fitness services to improve fitness and physical performance of athletes and members of the public. They may provide tactical insight and management for sports teams and clubs.

Roles in this sector include sport coaches, fitness instructors, personal trainers and sports rehabilitation therapists to name a few. Learn more below.
Take a closer look at our Sport courses
What can I do with a qualification in Sport?