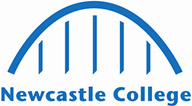 Careers in
Hair and Beauty
Are your friends always asking you to do their hair and make-up? Do you love following the latest beauty trends on Instagram? You could be perfectly suited to a career in Hair and Beauty!

Hairdressers and barbers shampoo, cut, colour, style and treat hair while Beauticians and related workers give facial and body beauty treatments, apply cosmetics and dress wigs. Learn more about careers below.
Take a closer look at our Hair and Beauty courses
What can I do with a qualification in Hair and Beauty?
Hairdressing and Beauty Salon Managers and Proprietors
Daily tasks:
Ensures financial accounts for the business are maintained.
Demonstrates, advises on and sells hair and/or beauty products.
Checks and maintains any equipment, and ensures that all safety requirements are met.
Undertakes and/or directs hair treatments and/or beauty therapy.
Ensures clients.
Provides clients with information and advice on styles and treatments, and resolves any complaints or problems.
Controls the allocation, training and remuneration of staff.
Determines staffing, financial, material and other short- and long-term needs.
Hairdressers and Barbers
Daily tasks:
Demonstrates, sells and recommends hair care products to clients and advises them on hair care.
Ensures hair products are stored and used appropriately and observes relevant health and safety factors.
Maintains client records and keeps up-to-date with new products, styles and techniques.
Collects payment, arranges appointments and cleans and tidies salon.
Shaves and trims beards and moustaches.
Combs, brushes, blow-dries or sets wet hair in rollers to style or straighten.
Cuts and trims hair using scissors, clippers, razor and comb.
Washes, conditions, bleaches, tints or dyes hair and provides any necessary basic scalp treatments.
Discusses customer requirements, analyses hair condition and other relevant features to define and advise on hair style.
Beauticians and Related Occupations
Daily tasks:
Maintains client records, sells and advises on cosmetic products and services, and ensures appropriate health and safety issues are addressed.
Advises clients on diet and exercise to assist in weight loss and slimming.
Recognises problems and refers clients to medical practitioners if appropriate.
Performs specialist treatments for conditions such as acne, applies skin rejuvenation therapies.
Applies make-up to hide blemishes or enhance facial features and advises clients on skin care and make-up techniques.
Cleans, shapes and polishes finger and toe nails, applies nail extensions.
Uses waxing, threading, sugaring and other epilation techniques to remove any unwanted body hair.
Massages scalp, face and other parts of the body and carries out spray tanning.
Discusses clients requirements, analyses and advises client on appropriate skin care, and applies treatments to the face or body.