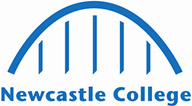 Hairdressers and barbers shampoo, cut, colour, style and treat hair.
£17,506
Median Salary
New workers start around £15,376. Normal pay is £17,506 per year. Highly experienced workers can earn up to £24,139.
Daily Tasks
Demonstrates, sells and recommends hair care products to clients and advises them on hair care.
Ensures hair products are stored and used appropriately and observes relevant health and safety factors.
Maintains client records and keeps up-to-date with new products, styles and techniques.
Collects payment, arranges appointments and cleans and tidies salon.
Shaves and trims beards and moustaches.
Combs, brushes, blow-dries or sets wet hair in rollers to style or straighten.
Cuts and trims hair using scissors, clippers, razor and comb.
Washes, conditions, bleaches, tints or dyes hair and provides any necessary basic scalp treatments.
Discusses customer requirements, analyses hair condition and other relevant features to define and advise on hair style.
Skills employers are asking for
Speaking
Active Listening
Active Learning
Learning Strategies
Critical Thinking
Monitoring
Reading Comprehension
Science
Writing
Mathematics
Do you want to be a cut above in this exciting and creative industry? On the Hair Professional apprenticeship you will learn skills to carry out this exciting hairdressing salon role.
Length: 2 years
Study: Full-Time
Start Date: Various
Location: Employer Based

View Course