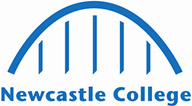 Get Into...
The Right Job For You
'Get Into' is a new suite of short courses at Newcastle College that have been developed in response to local job opportunities.
A course for you
These courses offer a route into employment through the right vocational training along with dedicated support with job searching, interview techniques and CV writing. English, maths and ICT programmes are also available where required, to compliment the courses and enhance employment opportunities for you.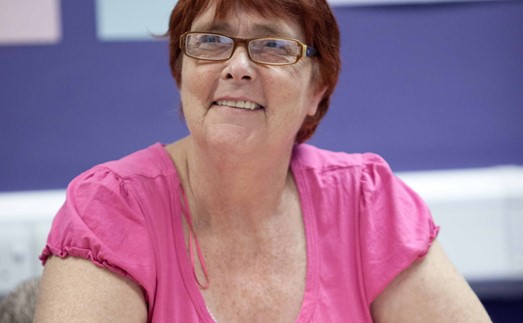 Financial Support
Depending on your circumstances, you may be eligible to study for free as well as receive financial support to help with the cost of studying, such as travel and equipment costs. Please get in touch with our Student Services team to find out more.
Cable Networking
This four-week course is for anyone interested in working in the Telecommunications sector and includes an introduction to Network Cabling, Copper Cabling and Fibre Optic Principles. It is suitable for anyone who has no previous qualifications in these areas and on completion, you can apply for a number of vacancies with local and national companies.
Welding and Fabrication
This short course will provide an opportunity to try welding. You will initially complete the Level 1 Introduction and if you enjoy it, you can progress to the Level 2. On successful completion, you can apply for a number of vacancies with local companies.
Office Administration
This course will equip you with skills and knowledge to use devices and handle information, preparing you to work in an office setting. It will cover hardware, software, operating systems and commonly used applications. You will also learn how to create and edit documents and gain an understanding of electronic communications such as emails and video calls and online safety.
Self Employment
This course is great for anyone considering moving into self employment and provides an introduction to bookkeeping, perfect if you already have a trade or in combination with one of the other 'Get Into' programmes.
Volunteering
This qualification is suitable for anyone thinking about working as a volunteer or using volunteering to get experience. It will provide an insight into the role and awareness of the personal standards required whilst volunteering. It is also suitable for anyone already in a volunteering role as it will enhance both knowledge and skills to support the role.
Nail Technologies
This programme will provide the practical skills and underpinning knowledge to be able to apply nail treatments including nail extensions and gel nail applications in a professional setting. We recommend you combine this programme with the Self-Employment programme and a Digital Skills programme to equip you to set up as a freelance Nail Technician.
Make-up
This course provides the practical skills and underpinning knowledge to become either self employed, for example wedding or prom makeup, or as a beauty consultant. We recommend you combine this programme with the Self-Employment programme and a Digital Skills programme to equip you to set up as a freelance therapist.
Barbering
This programme is suitable for anyone looking to move into a career in barbering. This introduction will develop knowledge skills and behaviours in preparation for either a Level 2 Barbering Certificate, or an Apprenticeship.
Counselling
The main aim of this qualification is to equip you with the skills to work with individuals who have learning difficulties, so that they may lead an enriched and happy life. This may be in preparation for employment within care and/or education, or to use positive skills with a family member.
Care
This qualification develops a basic knowledge of the adult social care sector. It covers the type of job roles and services within it, the role of communication and the importance of valuing the individuals being cared for. The course is suitable for anyone who is thinking about a career in adult health and social care.
Mental Health Support
This qualification is designed for anyone looking to develop their understanding of specific mental health conditions, the impact on the individual, support strategies, treatment and diagnostic criteria. You will then look at support services for people at different life stages, and the associated referral processes.
The course aims to develop the learners understanding of a range of mental-health problems, which could be used to support their role in the workplace, or where they may work or interact with individuals with mental-health problems.
Supporting Individuals With Learning Difficulties
This qualification is suitable for people who come into contact with individuals with learning disabilities as part of their job or are looking to move into this sector. This could include in community and volunteering roles or working in education, leisure and employment support.
The NHS
You will need to be 19+ before the year of study, have a genuine interest in people and a commitment to adult learning. You will need to hold evidence of a Level 2 or above in a health and social care related field of study and have evidence of numeracy and literacy qualifications to Level 1 or above. If you meet the criteria and are successful on the course, you are guaranteed an interview with the NHS for the role of Healthcare assistant.
Safeguarding and Prevent
This qualification is suitable for anyone with responsibility for the safeguarding of others, or seeking a role with that responsibility. This could include support work within an educational setting, or carer responsibility for young people or vulnerable adults. You will learn the Prevent Duty, Understanding Safeguarding, Understanding Online Safety.
Nutrition and Wellbeing
This qualification is suitable for anyone who wants to support healthy eating in a professional or personal capacity, and aims to provide an understanding of how an individual's dietary requirements change throughout their life. It will also offer an understanding of food labelling and the ability to use information from food labels, give information on eating disorders. It will also increase the understanding of the role of a healthy diet for weight management and the principles of food safety in a home environment.
Health Care
This programme is for anyone looking to work in a laboratory setting within the NHS such as cleaning and infection control.