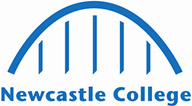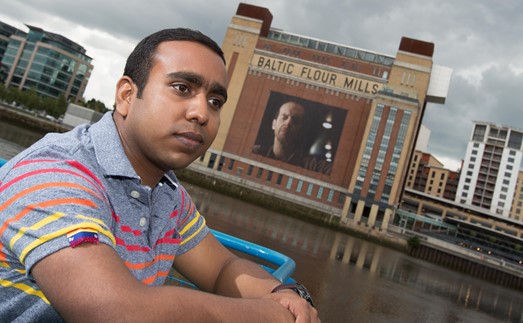 Select the right route
Student Route is the main immigration route for study. If you want to study a full-time course which is longer than 6 months in duration you need to obtain a Student Route visa. All non-EEA nationals wishing to travel to the UK on Student Route must obtain entry clearance prior to leaving their home country.
Student Route entry clearance is confirmed as a yellow sticker in your passport known as a vignette. Once you have this sticker in your passport you can travel to the UK.
Newcastle College is now listed on the Tier 4 Sponsor Register as NCG. Please see the updated Student Route Sponsor register.
Newcastle College is a division of NCG. The sponsor and main site of study address remains the same (Rye Hill Campus, Scotswood Road, Newcastle upon-Tyne, NE4 7SA). Therefore, the sponsor name which will appear on the CAS of Student Route students will now read NCG.
Applying for your Tier 4 General Visa
When should I apply for my visa?
You cannot submit your Tier 4 application until 3 months prior to the start date of the course as stated on your CAS Statement. You should make your application as soon as possible within the three months period to avoid being late for your course. We do not recommend that you apply any later than 4 weeks prior to the start of the course. If you are unable to apply 4 weeks before the start of the course you should contact the admissions team as we may be able to advise you on an alternative start date.
Is there anything else I should expect?
As part of your Tier 4 (general) application you will be required to attend an approved centre for biometric data collection. This means that you will be asked to provide your finger prints and have a picture taken.

You may also be interviewed by an Entry Clearance Officer as part of your application. This interview can take place in person or over the telephone. You should be prepared to answer questions about your course and the modules you will be studying, the College, how you plan to finance your course and where you intend to live in the UK.

Your Entry Clearance visa will contain a special number that links you to your College/University. When you have obtained a visa using a CAS number from Newcastle College it can only be used to study with us.

You must enrol at Newcastle College International Office within two weeks of the course start date. If you think you are going to be late for any reason please inform the admissions team as soon as possible.
Student Visitor Visa
If you are coming to the UK for a short period of time and don't wish to extend your visa while you are in the UK this may be the best route for you. You don't need any prior English qualifications to qualify for this route although you must leave the UK before this leave expires. You cannot work nor do a work placement while in the UK on this visa. This visa is valid for six months and can be used to study on any course with a Tier 4 sponsor.
If you wish to study English Language courses for more than six months you can apply for an eleven month Student Visitor visa, however, you will not be allowed to study any other type of course if you obtain an 11 month visa.
If you are a non-visa national you can apply for 'leave to enter'. This means you don't need to apply for your visa in your home country and can arrive and be stamped in at the UK Border. All other non-EEA visa nationals must obtain entry clearance in their home country before travelling to the UK.
How does immigration work?
Everyone arriving to the UK has to pass through immigration control. Make sure you go through the correct immigration zone to save you time.
There is one zone for UK, EU, EEA and Swiss national passport holders and another zone for all others.
What to bring to the UK
Be sure to check your baggage allowance with your chosen airline before you travel to ensure that you keep within their restrictions. If you go over your allowance you may be charged for excess baggage.
The climate in Newcastle can be very changeable, so you need to be prepared and consider what time of year you are arriving to the UK.
In the spring and summer months (March to August) you can expect moderate heat with the occasional heat wave. Average highs reach around 18 degrees but be prepared for rain showers too. In the UK an umbrella is a good idea for any time of year! In the summer the hours of daylight vary from 4am to 10pm.
In the autumn and winter months (September to February) it can be quite wet and often cold in the winter months, be prepared for snow and sometimes windy weather. Bring a warm coat, hat, scarf, gloves and an umbrella or alternatively you can buy them in Newcastle when you arrive. You may even want to invest in a traditional pair of Wellington Boots (wellies) once you're here – these can be picked up for very reasonable prices (minimum £10) in the city if needed. In winter the hours of daylight vary from 8am to 4pm.
You will also need some British currency to use in the first few days or weeks, if you plan on opening a bank account in the UK this can take a few weeks. The British Council recommend bringing £250 to cover your immediate needs.
When you are planning what to bring to the UK, please keep in mind that certain goods are banned or restricted from entering the UK, including certain types of food and plants. There are also restrictions on cigarettes, alcohol, gifts and products of animal origin, depending on where you are travelling from.
For more information please visit homeoffice.gov.uk 
For information on banned and restricted goods please visit hmrc.gov.uk
If you need any further information you can contact the International Office at international@ncl-coll.ac.uk and we will do all we can to help.