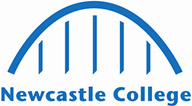 Introduction to the Hair and Beauty Sector - Entry Level
Start Date: Various
Length 5 hours per week for 8 weeks
Study Short Course
Location Rye Hill Campus
Price Cat A: Free; Cat B: £99; Cat C: £362 Course Cost Categories
Qualification Gained
City and Guilds Entry 3 Certificate in an Introduction to the Hair and Beauty sector
More about the course
Want to know your prom make-up from your Halloween looks? Or perhaps you'd like to style hair based on specific time periods? In this course we will introduce you to shampooing, conditioning methods, styling hair as well as creating a finished look, such as: Halloween, prom, wedding, 1980's and even festival looks!
The hair and beauty business is booming and there a lots of jobs roles available in the sector, making hair and beauty a perfect choice if you're wanting a career change or a supplementary employment route alongside other jobs you have.
In this course you will be given an introduction to the different roles and you will gain hands on practical experience so that put your skills into practise and explore career pathways to take your next steps.
After completing this course you will be able to decide on your next steps, hair, barbering nails or beauty therapy at Level 2.
What can I do with a qualification in Hair and Beauty