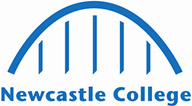 Protective Services - Level 2
Start Date: 5th September 2022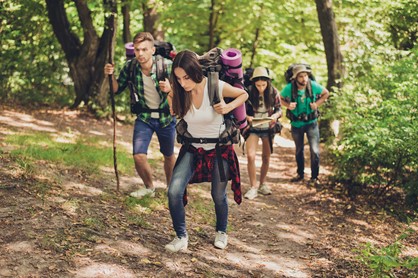 Length 1 year
Study Full-Time
Location Rye Hill Campus
Qualification Gained
Level 2 Gateway Certificate in Vocational Studies
More about the course
Make a fresh start and realise your ambitions of working in the police, fire and rescue, or military with this Protective Services course.
We will work with you to help build your confidence and academic ability. You will learn from experts in the field, with guest lectures from the British Army, RAF, Northumbria Police and RNLI, as well as our team of industry-experienced tutors. 
You will regularly take part in fun team building activities, such as simulated crime scene investigations or fire and rescue scenarios. 
You will also have the chance to go on trips to places like the Lake District and Berwick to take part in outdoor activities.
Entry requirements
4 GCSEs at grade 3 or above including English and maths.
What will I achieve?
Level 2 Gateway Certificate in Vocational Studies
What will I learn?
Outdoor expeditions

Anatomy and physiology

Practical sport

Working with customers

Working with colleagues

Running an event

Understanding the law

Career planning

Basic first aid

Numeracy skills

Community and cultural awareness
How is the course taught?
Group work

Practical

Group discussions

Experience of work

Guest speakers
How am I assessed?
Creative portfolio

Observations of practical activities
Work experience opportunities
We work with NE Youth, who will give you the opportunity to take part in social action projects, such as planning fundraisers or a community event.
You will learn more about serious issues that affect the community, by taking part in road safety and drug and alcohol awareness workshops.
Last year, students had the chance to go behind-the-scenes of Northumbria Police over a series of day trips.
English and Maths
English and maths is taught alongside this course, to help students enhance their skills if they were not able to achieve a GCSE grade 4 or above previously.
The course will help you build on your skills in a practical setting. You will learn how to use orientation and time in mock rescue scenarios, and improve your written and verbal skills in mock courtroom depositions.
Where can I progress?
After completing this course successfully, you will be able to progress onto a Level 3 course in Entry to the Uniformed Public Services, Policing or Policing, Law and Criminology.
Course costs
If you are aged 16-18 when you begin your course you are likely to be eligible for free tuition. Detailed information can be found within the financial support section. 
What can I do with a qualification in Policing, Law and Criminal Justice?