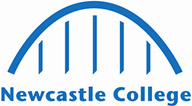 Law, Policing and Protective Services
Newcastle College Protective Services specialises in delivering courses that equip people for a career in the criminal justice industry, fire and rescue services or the military. We offer college (16-18), adult and undergraduate courses in policing, law and criminology, protective services and criminal justice.
Our hands-on courses are taught by former police officers and criminal justice workers. The focus of our courses is to prepare students for a career in the protective services, through work experience and entrance test preparation. We offer both academic and practical routes into the industry. We work with support from Northumbria Police, Newcastle Crown Courts, Royal Navy, Army, Ambulance and Tyne and Wear Fire and Rescue.
Next Event
Rye Hill Campus
Wednesday 1st March 2023
4:45pm - 7:00pm
Find out more
Take a closer look at our courses
What can I do with a qualification in Policing, Law and Protective Services?