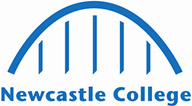 BSc (Hons) Digital and Technology Solutions (Integrated Degree Apprenticeship)
Start Date: 5th September 2022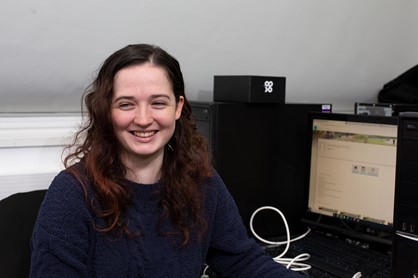 Length 3 years
Study Part-Time
Location Employer Based
Qualification Gained
Level 6 BSc (Hons) Digital and Technology Solutions
More about the course
The BSc (Hons) Digital and Technology Solutions (Integrated Degree Apprenticeship) is a degree apprenticeship designed for those seeking a career in the digital and technology sectors. This course covers the key concepts and competencies in digital and technology management, and is designed to focus on both the practical and core skills for the workplace.
This degree course covers four of the main streams of the apprenticeship: Software Engineering, Cyber Security Analytics, Data Analytics and Network Engineering.
Apprentices with an honours degree gain the knowledge, skills and insight that are demanded by employers in industry today.
As this degree is an apprenticeship, you will be guaranteed work-ready as you will learn the skills needed in the workplace through contextualised teaching and collaboration with your employer.
Course requirements
A minimum of 64 UCAS Tariff points at A-Level, BTEC QCF subsidiary, 90 credit, National or Extended Diploma; Merits in Level 3 Access to HE Diploma, Advanced Apprenticeship.
Mature Students (aged 21+ years) will be considered only on the basis of relevant industry experience.
Applicants for whom the English Language is not their first language are expected to achieve a minimum IELTS score of 6.0 or the nationally-recognised equivalent.
Mature students must be in a related job or industry.
BSc (Hons) Digital and Technology Solutions (Integrated Degree Apprenticeship)
What can I do with a qualification in Computing
Information technology and telecommunications directors
Daily tasks:
Ensures that new technologies are researched and evaluated in the light of the organisation.
Prioritises and schedules major IT/telecommunications projects.
Considers the required IT/telecommunications staffing levels, oversees recruitment and appointment of staff and directs training policy.
Develops the periodic business plan and operational budget for IT/telecommunications to deliver agreed service levels.
Directs the implementation within the organisation of IT/telecommunications strategy, infrastructure, procurement, procedures and standards.
Develops in consultation with other senior management the IT/telecommunications strategy of the organisation.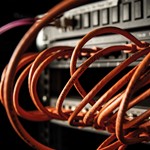 Median Salary
£73,040
View more
Programmers and software development professionals
Daily tasks:
Writes operational documentation and provides subsequent support and training for users.
Plans and maintains database structures.
Implements and evaluates the software.
Writes code for specialist programming for computer games, (for example, artificial intelligence, 3D engine development).
Tests and corrects software programs.
Develops user interfaces.
Writes and codes individual programs according to specifications.
Undertakes feasibility study to design software solutions.
Examines existing software and determines requirements for new/modified systems in the light of business needs.
Web design and development professionals
Daily tasks:
Activates the 'live' website.
Tests website interaction and performance prior to going 'live'.
Writes and publishes content for the website.
Establishes methods to ensure appropriate website security and recovery.
Designs and develops web interfaces for relational database systems.
Develops the website and applications.
Designs web pages including graphics, animation and functionality to maximise visual effectiveness and facilitate appropriate access.
Presents design options to the client.
Liaises with internal/external client in order to define the requirements for the website.