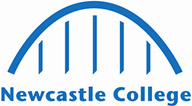 Newcastle College Ofsted Report 2018: Adult Learning Programmes
According to the Newcastle College Ofsted report for 2018, which was completed between 14-21 May, the adult learning programmes are of a good standard.

There are over 8,800 adult learners, split over all campuses, and here is a summary of the findings:
Our Ofsted Reports
• The quality of teaching, learning and assessment is consistently good.

• Leaders and managers have designed adult learning programmes that are responsive to the specific needs of the local community.

• Teachers assess learners' knowledge, skills and abilities well at the start of the course to ensure that learners are placed on courses at the appropriate level to meet their career aspirations.

• Adult learners benefit from, and value highly, the extensive vocational expertise and experience of their teachers, which help them to improve their knowledge of the subject and jobseeking skills.

• Learners improve their communication skills by participating in activities that challenge them to listen to and use language accurately and confidently when speaking.
The full report is available to read here. You can also look at previous Ofsted reports for Newcastle College, including the 2012 and 2016 editions.