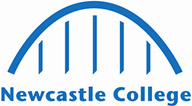 Newcastle College 2018 Ofsted Results
Ofsted, which is the acronym for Office for Standards in Education, Children's Services and Skills, is an independent and impartial body that is tasked with inspecting and regulating services that are providing education and skills for learners of all ages.
Our Ofsted Reports
Here you can find our 2018 Ofsted Report for Newcastle College.
Ofsted works closely with schools and colleges in a bid to raise standards and implement improvements through focused inspection and regulation.
Highlights of the 2018 report include:
• Recognition of the adult learning programmes on offer at the College .
• Further recognition of standards for learners with high needs.
In the interest of transparency, you can also read the 2012 and 2016 Newcastle College Ofsted reports.
Check out our about us section or take a look at the courses we have available.
You can also access all reports online via Ofsted.
Access all reports via Ofsted.com