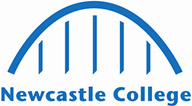 Newcastle College 2016 Ofsted Results
The Newcastle College Ofsted report for 2016 is now available to read in full. Ofsted, which stands for Office for Standards in Education, Children's Services and Skills, is an independent and impartial body which regularly inspects and regulates services that are providing education and skills for learners of all ages.
Our Ofsted Reports
It is through focused inspection and regulation that Ofsted works with schools and colleges to help raise their standards and implement improvements. The Ofsted report for Newcastle College for 2016 summarised that, overall, the College was good. Some of the key findings include:
• There is a good quality of teaching, learning and assessment. Find out more.
• It is a good facility for personal development. Find out more.
• Provision for learners with high needs is good. Click here to find out more.
In the interest of transparency, please note you can also read the other Ofsted reports for Newcastle College that were completed in 2012 and 2018.
Check out the courses available at Newcastle College today.
Access all reports via Ofsted.com