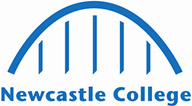 What is the local offer?
As part of the Children and Families Act, a Local Offer is a requirement for schools, colleges and local authorities to publish the provision available to children and young people with special educational needs (SEN) or disabilities.
The Local Offer is a way of letting families know what services are available locally and how they can access them.
Newcastle City Council are implementing the Local Offer initiative which brings together information about education, health, care, training, employment, independent living and other important resources together for the first time.
Information for Parents
Frequently asked questions
Want to know more? Get in touch with us today.