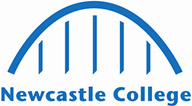 Driven by a passion to make things better, Science at Newcastle College offers a multidisciplinary experience for students who want to specialise in applied sciences, bio-chemistry, forensics or psychology. We deliver courses for all ages, with college (16-18), adult, undergraduate and postgraduate courses.
Our state-of-the-art laboratories and facilities are the perfect place to turn your curiosity into discovery. Client-led opportunities offer an excellent way to gain hands-on experience. We have worked with the likes of Akzo Nobel, CPI, Nestlé, Quantum, Suez, Sterling and Parker Hannifin. Browse our courses now if you want to see where a career in science could take you.
Next Event
Rye Hill Campus
Wednesday 7th December 2022
4:45pm - 7:00pm
Find out more
Take a closer look at our courses
What can I do with a qualification in Science?