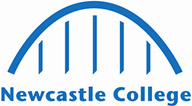 Deliver an apprenticeship
We're really proud of the apprenticeships we offer to our talented and skilled pool of apprentices. It is our strong links with our partners and networks which allows us to make this happen.

From automotive to digital, engineering and sport, our apprenticeships allow learners to earn while they learn all while gaining invaluable skills and knowledge from some of the region's best employers.
At Newcastle College we provide a bespoke apprenticeship recruitment service which is tailored to our employers' needs. We can show you how apprenticeships can and will work for your business too.

Offer an apprenticeship
in one of our subject areas
We work closely with employers across the North East to offer apprenticeships for everyone. If you would like to offer an apprenticeship, our dedicated Apprenticeships Team will give you all of the support you need to advertise your vacancy and recruit our students.
Browse our subject areas now to find an apprenticeship that suits your business. Once you've found an apprenticeship that suits your business needs, head back to this page to submit your interest using the form below.
Browse subject areas
Contact The Team
Complete the form to contact our Business Team or call 0191 2004781 and select the option for employers.