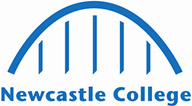 Welding trades workers join metal parts by welding, brazing and soldering, and cut and remove defects from metal using a variety of equipment and techniques.
£26,022
Median Salary
New workers start around £19,903. Normal pay is £26,022 per year. Highly experienced workers can earn up to £37,055.
Daily Tasks
Checks finished workpiece for defects and conformity with specification.
Cleans and smoothes weld.
Guides electrode or torch along line of weld, burns away damaged areas, and melts brazing alloy or solder into joints.
Cuts metal pieces using gas torch or electric arc.
Connects wires to power supply, or hoses to oxygen, acetylene, argon, carbon dioxide, electric arc, or other source and adjusts controls to regulate gas pressure and rate of flow.
Selects appropriate welding equipment such as electric arc, gas torch, etc..
Skills employers are asking for
Reading Comprehension
Learning Strategies
Mathematics
Critical Thinking
Active Listening
Speaking
Active Learning
Monitoring
Writing
Science
If you're looking to earn while you learn, becoming a General Welder apprentice will set you up for an exciting career in industry.
Length: 2 years
Study: Full-Time
Start date: 5th September 2022
Location: Employer Based

View Course