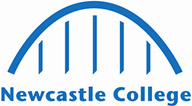 Information for higher education students
The links below provide you with information to support your higher education studies, simply click on the subject title of interest.
Academic Regulations
If you want to access information relating to NCG Academic Regulations for our degree programmes or need to submit an appeal request, a request for mitigation, or any other academic matter follow the links below:
Policies and Procedures
Download the Newcastle College HE Fees Policy

Download the Student Behaviour Management and Disciplinary Policy

For further information related to College policies and procedures, download the Newcastle College Student Handbook, which can be found via Moodle.
Higher Education Fitness to Practise Policy and Procedure
This policy and procedure applies to students admitted, registering for and undertaking higher education (HE) programmes of study which lead to professional registration and/or a license to practise in a professional context and/or which include practice-based training or clinical training.
The policy and procedure document sets out how the College will normally respond to instances where a concern is raised regarding a student's fitness to practise and the type of action that the College may take to deal with the concern and to support the student. A copy of the policy and procedure can be accessed via the HE Student Handbook in Moodle.
Student Engagement
We are committed to student engagement and the importance of working with students as partners to enhance the higher education learning experience.
Our Higher Education Partnership Strategy has been co-authored by students and staff to outline how our higher education provision will be shaped through partnership working over the coming years.
The strategy provides a framework and platform for engaging with our students to promote a range of opportunities for students to engage in educational enhancement and quality assurance. This includes our Student Fellowship Programme, which provides funded opportunities for undergraduates and postgraduates to support enhancement projects in partnership with staff.
Seven Bridges Student Journal
The Seven Bridges Student Journal is an international, peer-reviewed, scholarly journal, which gives you the opportunity to publicise your research papers in a broad range of subject areas including business, engineering, education and creative practice to name a few. Seven Bridges is published annually every summer and each issue is available online and in hard copy. Find out more about the Seven Bridges Journal at the following link:
Research and Scholarly Activity
Research and scholarship are fundamental to higher education. We encourage staff and students to develop as researchers and provide the necessary resources and support for both to excel.
Relevant to industry
Newcastle College has a strong record in conducting successful research projects, particularly in partnership with employers and industry. Teaching and learning is enriched by the latest research and scholarship. This means that our qualifications are seen as current and valuable by industry and employers, with whom many of our courses have been developed.
As a student at Newcastle College you'll be encouraged to broaden your research skills by developing and leading your own projects within a supportive academic atmosphere. We offer opportunities and support for students to communicate their findings to a wide audience, including a dedicated Higher Education Student Conference which acts as a showcase for student projects.
You will also have the ability to contribute to the future direction of our research and scholarship through the student representatives on our Research and Scholarly Activity Committee.