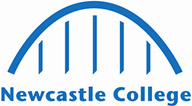 Information for higher education students
The links below provide you with information to support your higher education studies, simply click on the subject title of interest.
Research and Scholarly Activity
Research and scholarship are fundamental to higher education. We encourage staff and students to develop as researchers and provide the necessary resources and support for both to excel.
Relevant to industry
Newcastle College has a strong record in conducting successful research projects, particularly in partnership with employers and industry. Teaching and learning is enriched by the latest research and scholarship. This means that our qualifications are seen as current and valuable by industry and employers, with whom many of our courses have been developed.
As a student at Newcastle College you'll be encouraged to broaden your research skills by developing and leading your own projects within a supportive academic atmosphere. We offer opportunities and support for students to communicate their findings to a wide audience, including a dedicated Higher Education Student Conference which acts as a showcase for student projects.
You will also have the ability to contribute to the future direction of our research and scholarship through the student representatives on our Research and Scholarly Activity Committee.