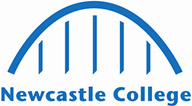 Free Courses For Adults
Lifetime Skills Guarantee
The Lifetime Skills Guarantee offers adults aged 24 and over the opportunity to study their first Level 3 course for free.
What is the guarantee?
In September 2020 the government announced the Lifetime Skills Guarantee a new initiative set up to help those who have not achieved a Level 3 progress in their education through free training.
As part of the scheme we now offer a select number of courses free to study for adults aged 24 and over who do not currently hold a Level 3.
How do I apply?
To register your interest, please email enquiries@ncl-coll.ac.uk who will provide you with further information and assess your eligibility for the scheme. 
The courses available within the scheme are listed below.
Lifetime Skills Guarantee Courses
This introductory Level 3 Understanding Mental Health Course is perfect if you are interested in beginning a career in helping others or enhance your understanding of mental health to support a current job role.
Length: 2 months
Study: Part-Time
Start date: 19th May 2021
Location: Rye Hill Campus

View Course