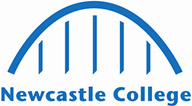 Adult Support
Adult Learner Support Fund
Depending on your circumstances you may be eligible for support to help with the cost of studying through our Adult Learner Support Fund. 
If eligible, this fund can support you with a range of support including travel costs, contributions for trips and support with equipment associated with your course. 
Advanced Learner Loan
A loan scheme is available from the government to help learners aged 19+ studying Level 3 to 6 further education/professional qualifications (excluding degrees). The amount you will get depends on the type of course you take and the course fees.
How do I pay?
You may be eligible for free or discounted study. You can also apply for an Advanced Learner Loan to help with the cost of learning.
If you do pay fees, you will be asked to pay for your course when you enrol. However, if your course fee is being paid by a third party (e.g. your employer) you will be given the appropriate documentation at enrolment. Instalments do not apply when an employer is paying.
Where fees are payable, a student who does not comply with the payment policy, i.e. deposit not paid/missed payment may not be guaranteed a place on the course, but may still be contacted for payment.
For fees of £200 and above a 25% deposit is required on enrolment and the balance is to be paid by direct debit collection in three monthly instalments thereafter.
Confirmation of past results
If you are wishing to obtain a statement of past results, and have not been enrolled with the College for the present or previous academic year, a fee of £15 is required to cover the administration costs involved.
Refunds of fees
You be be eligible for a refund in the following scenarios:
Where the College cancels a course, a refund will be provided.

A learner who is paying fees is able to withdraw from their course within 14 days of the enrolment date; this is known as the cooling off period.

A £15 administration fee is deducted for any refund processed after the cooling off period has passed.

Other refunds by application only.
International fees
Non-European Union students please contact our International team on 0191 226 6323 or email international@ncl-coll.ac.uk for fee information.