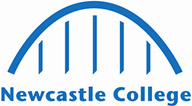 Adult Support
Adult Learner Support Fund
Depending on your circumstances you may be eligible for support to help with the cost of studying through our Adult Learner Support Fund. 
If eligible, this fund can support you with a range of support including travel costs, contributions for trips and support with equipment associated with your course. 
Advanced Learner Loan
A loan scheme is available from the government to help learners aged 19+ studying Level 3 to 6 further education/professional qualifications (excluding degrees). The amount you will get depends on the type of course you take and the course fees.