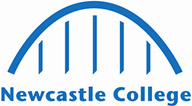 Did you know that 95% of UK jobs require employees to be able to read? Or that those with a low level of maths skills are more likely to be unemployed? English and maths skills are essential for almost any career out there!  
No matter what level your English or maths skills are at, we have a course to help you gain confidence and improve your basic literacy and numeracy. 
We have a range of options to help you gain basic English and maths qualifications. These courses are perfect if you didn't get the GCSE results you expected or if you want to refresh your existing skills. From entry-level right through to GCSE (Level 2), we can support you to gain the qualification you need to take your next step.
Take a closer look at our courses