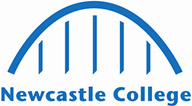 Engineering Science Access to Higher Education - Level 3
Start Date: 9th September 2024
Length 12 hours per week for 35 weeks
Study Full-Time
Location Rye Hill Campus
Price Cat A: Free, Cat C: £3,928, Adult Learner Loan: £3,928 Course Cost Categories
Qualification Gained
Engineering Science Access to Higher Education
More about the course
Are you logistically minded and do you have a passion for physics and chemistry? Do you see a career in science and want to build you skills to make the next step? If you want to be in your element, the Engineering Science Access to HE course is for you.
Studying alongside industry-experienced tutors, you'll learn the skills you need for an exciting career in the science profession. You'll cover topics such as Electricity and Magnetism, Nuclear and Thermal Physics, Core Principles of Chemistry, Organic, Physical and Inorganic Chemistry and maths principles such as Trigonometry and Calculus.
So if you want to start your career with a big bang, Engineering Science Access to HE course is the one for you.