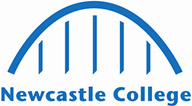 Telecommunications Engineers
Telecommunications engineers install, maintain and repair public and private telephone systems and maintain, test and repair telecommunications cables.
£33,573
Median Salary
New workers start around £22,273. Normal pay is £33,573 per year. Highly experienced workers can earn up to £44,646.
Daily Tasks
Erects and maintains mobile telecommunications infrastructure.
Locates and repairs faults to lines and ancillary equipment.
Connects cables and tests for any defects.
Assists with the erection of wooden poles or steel towers to carry overhead lines.
Tests installation and makes any further necessary adjustments.
Uses testing equipment to locate defective components of circuitry and makes any necessary repairs.
Installs telephones, switchboards and coin operated phone boxes.
Fixes connecting wires from underground and aerial lines to premises and connects cable terminals to inside wiring.
Installs internal cabling and wiring for telephone systems and fits and wires junction and distribution boxes.
Skills employers are asking for
Critical Thinking
Active Learning
Reading Comprehension
Learning Strategies
Active Listening
Speaking
Writing
Mathematics
Monitoring
Science