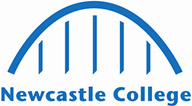 Teaching and Other Educational Professionals n.e.c.
Job holders in this unit group perform a variety of other education and teaching occupations not elsewhere classified in MINOR GROUP 231: Teaching and Educational Professionals.
£34,854
Median Salary
New workers start around £20,721. Normal pay is £34,854 per year. Highly experienced workers can earn up to £55,491.
Daily Tasks
Teaches English as a foreign language and assists in the tuition of foreign languages.
Provides private academic, vocational and other instruction to individuals or groups.
Co-ordinates the activities of private music and dancing schools, training centres and similar establishments.
Designs and implements methods of assessing the performance of students, co-ordinates and undertakes the evaluation of assessments and awards grades of merit based upon performance.
This Honours Degree in Education and Training has been designed to give you enhanced knowledge of the education sector, policy and a theoretical understanding of the links between theory and practice.
Length: 2 years
Study: Part-Time
Start date: 9th September 2024
Location: Rye Hill Campus

View Course
Are looking to enhance your academic and critical thinking skills? Would you like to deepen your understanding of practice through theory within the education sector. If so, this Masters in Education and Training will help you to do just that.
Length: 2 years
Study: Part-Time
Start date: 9th September 2024
Location: Rye Hill Campus

View Course