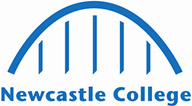 Quality control and planning engineers
Quality control and planning engineers plan production schedules, work sequences, and manufacturing and processing procedures to ensure accuracy, quality and reliability.
£38,616
Median Salary
New workers start around £24,190. Normal pay is £38,616 per year. Highly experienced workers can earn up to £61,821.
Daily Tasks
Oversees effective implementation of adopted processes, schedules and procedures.
Prepares plan of sequence of operations and completion dates for each phase of production or processing.
Analyses plans, drawings, specifications and safety, quality, accuracy, reliability and contractual requirements.
Prepares work flow charts for individual departments and compiles detailed instructions on processes, work methods and quality and safety standards for workers.
Ensures accuracy of machines, jigs, fixtures, gauges and other manufacturing and testing equipment.
Devises inspection, testing and evaluation methods for bought-in materials, components, semi-finished and finished products.
Skills employers are asking for
Reading Comprehension
Active Learning
Active Listening
Mathematics
Writing
Critical Thinking
Speaking
Learning Strategies
Monitoring
Science
This brand new Foundation Degree is a unique combination of Engineering and Digital study. You will get the skills you need to play a key engineering role as industry adapts to emerging digital technologies.
Length: 2 years
Study: Full-Time
Start date: 11th September 2023
Location: Rye Hill Campus

View Course