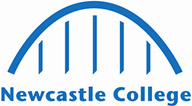 Public Services Associate Professionals
Public services associate professionals supervise, manage and undertake general administrative work in national and local government departments, organise the activities of local offices of national government departments, and promote the image and understanding of an organisation and its products and services to consumers and other specified audiences.
£34,621
Median Salary
New workers start around £24,370. Normal pay is £34,621 per year. Highly experienced workers can earn up to £50,778.
Daily Tasks
Writes, edits and arranges for the distribution of press releases and other public relations material, addresses target groups through meetings, presentations, the media and other events to enhance the public image of the organisation, and monitors and evaluates its effectiveness.
Discusses business strategy, products, services and target client base with management to identify public relations requirements.
Advises the public or companies on general tax problems and arranges for the issue, receipt and examination of tax forms, assessment of PAYE codes and the computation of tax arrears and rebates.
Undertakes supervisory duties specific to the operation of Revenue and Customs offices, Job Centres, Benefits Agency offices and other local offices of national government.
Authorises the payment of social security benefits, assesses the financial circumstances of claimants and investigates any state insurance contribution problems.
Organises resources for the acceptance and recording of vacancy details, the selection of suitable applicants and other Job Centre activities.
Supervises a variety of administrative functions in government departments such as recruitment and training, the negotiation and arrangement of contracts, building and capital management, monitoring and authorising department expenditure etc..
Assists senior government officers with policy work, external liaison or general administrative work.
Manages the activities of government office staff, assigns tasks and responsibilities and makes changes in procedures to deal with variations in workload.
Skills employers are asking for
Monitoring
Active Listening
Speaking
Reading Comprehension
Critical Thinking
Writing
Active Learning
Learning Strategies
Mathematics
Science
This degree in Professional Policing is approved by the College of Policing and explores topics such as digital policing, forensic science and counter terrorism.
Length: 3 years
Study: Full-Time
Start date: 11th September 2023
Location: Rye Hill Campus

View Course