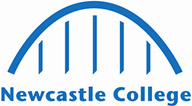 Production Managers and Directors in Mining and Energy
Production managers and directors in mining, energy and water supply plan, organise, direct and co-ordinate the activities and resources necessary for the extraction of minerals and other natural deposits and the production, storage and provision of gas, water and electricity supplies.
£44,597
Median Salary
New workers start around £20,075. Normal pay is £44,597 per year. Highly experienced workers can earn up to £96,578.
Daily Tasks
Ensures compliance with issues relating to the environmental impact of operations.
Arranges for the provision of gas, water and electricity supplies.
Ensures that all haulage, storage, purification and distribution work is performed efficiently and in compliance with statutory and other regulations.
Co-ordinates and supervises coal-face production activities and ensures compliance with health and safety regulations.
Determines staffing, material and other needs.
Co-ordinates the activities of mines, quarries, drilling operations and offshore installations.
Skills employers are asking for
Mathematics
Active Learning
Monitoring
Reading Comprehension
Active Listening
Writing
Speaking
Critical Thinking
Science
Learning Strategies