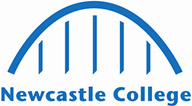 Probation officers work to rehabilitate offenders. They supervise, counsel and help them before trial, during any prison or community sentence and on release from prison.
£38,102
Median Salary
New workers start around £24,961. Normal pay is £38,102 per year. Highly experienced workers can earn up to £51,988.
Daily Tasks
Keeps accurate and comprehensive records.
Works with prisoners in giving advice on problems such as drug and alcohol abuse, addressing training needs, finding work and getting accommodation.
Draws up probation plans with offenders and helps them follow it, advises them on any work and helps them with any family or social problems.
Enforces court orders and serves the public by providing a wide range of supervision programmes for those in receipt of a community sentence.
Produces pre-sentence reports to the court about an individual.
Skills employers are asking for
Critical Thinking
Monitoring
Active Listening
Learning Strategies
Speaking
Writing
Reading Comprehension
Active Learning
Mathematics
Science
This degree in Professional Policing is approved by the College of Policing and explores topics such as digital policing, forensic science and counter terrorism.
Length: 3 years
Study: Full-Time
Start date: 20th September 2021
Location: Rye Hill Campus

View Course
This Policing and Criminal Justice Studies degree is ideal if you would like to develop a deeper understanding of the police and criminal justice system and are looking to pursue a career in this field.
Length: 1 year
Study: Full-Time
Start date: 20th September 2021
Location: Rye Hill Campus

View Course