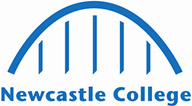 Prison Service Officers (Below Principal Officer)
Prison service officers (below Principal Officer) direct, co-ordinate and participate in guarding inmates and maintaining discipline in prisons and other detention centres.
£29,414
Median Salary
New workers start around £20,736. Normal pay is £29,414 per year. Highly experienced workers can earn up to £36,412.
Daily Tasks
Reports on prisoners.
Trains and supervises prison staff.
Provides care and support to prisoners in custody including prevention of self harm.
Runs prisoner rehabilitation and support programmes.
Escorts prisoners transferred from one institution to another.
Investigates disturbances or any other unusual occurrences.
Guards entrances and perimeter walls.
Watches for any infringements of regulations and searches prisoners and cells for weapons, drugs and other contraband items.
Escorts prisoners to and from cells and supervises them during meals, recreation and visiting periods.
Skills employers are asking for
Reading Comprehension
Monitoring
Active Listening
Critical Thinking
Speaking
Writing
Learning Strategies
Active Learning
Mathematics
Science
This degree in Professional Policing is approved by the College of Policing and explores topics such as digital policing, forensic science and counter terrorism.
Length: 3 years
Study: Full-Time
Start date: 11th September 2023
Location: Rye Hill Campus

View Course