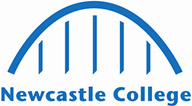 Primary and nursery education teaching professionals
Primary (and middle school deemed primary) and nursery education teaching professionals plan, organise and provide instruction to children at all levels up to the age of entry into secondary education.
£46,457
Median Salary
New workers start around £28,800. Normal pay is £46,457 per year. Highly experienced workers can earn up to £67,015.
Daily Tasks
Assists with or plans and develops curriculum and rota of teaching duties.
Discusses progress with student, parents and/or other education professionals.
Supervises teaching assistants and trainees.
Undertakes pastoral duties.
Teaches simple songs and rhymes, reads stories and organises various activities to promote language, social and physical development.
Supervises students and maintains classroom discipline.
Maintains records of students.
Prepares students for external examinations and administers and invigilates these examinations.
Prepares, assigns and corrects exercises and examinations to record and evaluate students.
Prepares and delivers courses and lessons in accordance with curriculum requirements and teaches a range of subjects.
Skills employers are asking for
Learning Strategies
Monitoring
Reading Comprehension
Speaking
Active Learning
Active Listening
Writing
Critical Thinking
Mathematics
Science
This degree in Children and Young People will open up a range of career opportunities within schools, early years environments, youth work, outreach and working with SEN children.
Length: 2 years
Study: Full-Time
Start date: 9th September 2024
Location: Rye Hill Campus

View Course