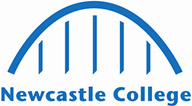 Playworkers deliver and facilitate play opportunities for children in a range of formal and informal settings including play groups, play schemes, free play locations, and in pre- and after-school activities.
£18,795
Median Salary
New workers start around £16,159. Normal pay is £18,795 per year. Highly experienced workers can earn up to £24,891.
Daily Tasks
Liaises with parents, carers and colleagues and keeps appropriate records.
Puts away equipment and cleans premises after use.
Organises and supervises children.
Organises and supervises children on excursions.
Encourages children.
Provides play areas and prepares materials for a wide range of children.
Supervises children.
Skills employers are asking for
Learning Strategies
Active Listening
Reading Comprehension
Critical Thinking
Speaking
Writing
Monitoring
Active Learning
Mathematics
Science