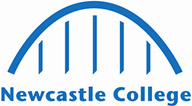 Medical and Dental Technicians
Medical and dental technicians operate, calibrate and maintain cardiographic and encephalographic testing equipment, assist in the conduct of post mortems, give simple dental treatments, fit artificial limbs and hearing aids, and undertake a wide range of related medical and dental tasks.
£30,753
Median Salary
New workers start around £20,829. Normal pay is £30,753 per year. Highly experienced workers can earn up to £45,228.
Daily Tasks
Takes samples for clinical examination.
Performs related medical tasks including treating hair and scalp disorders and conducting tests on glaucoma patients.
Measures patients for, and fits them with, surgical appliances, hearing aids and artificial limbs.
Makes dentures, crowns, bridges, orthodontic and other dental appliances according to individual patient requirements.
Undertakes scaling and polishing of teeth, applies medicaments, carries out post-operative hygiene work and advises on preventative dentistry.
Operates equipment to diagnose and record or treat hearing, heart, brain, lung and kidney ailments.
Skills employers are asking for
Reading Comprehension
Active Learning
Critical Thinking
Active Listening
Learning Strategies
Speaking
Monitoring
Writing
Science
Mathematics
The Laboratory Scientist apprenticeship is an excellent opportunity to upskill and get the career you want.
Length: 4 years
Study: Full-Time
Start date: 5th September 2022
Location: Employer Based

View Course