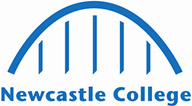 Marketing associate professionals
Marketing associate professionals assist in the development and implementation of projects which aim to elicit the preferences and requirements of consumers, businesses and other specified target groups so that suppliers may meet these needs.
£29,538
Median Salary
New workers start around £18,370. Normal pay is £29,538 per year. Highly experienced workers can earn up to £52,208.
Daily Tasks
Briefs advertising team on client requirements, monitors the progress of advertising campaigns and liaises with client on potential modifications.
Discusses possible changes that need to be made in terms of design, price, packaging, promotion etc. in light of market research with appropriate departments.
Collates and interprets findings of market research and presents results to clients.
Establishes an appropriate quantitative and qualitative market research methodology and prepares proposals outlining programmes of work and details of costs.
Discusses business methods, products or services and targets customer group with employer or client in order to identify marketing requirements.
Skills employers are asking for
Reading Comprehension
Active Listening
Writing
Critical Thinking
Active Learning
Monitoring
Speaking
Learning Strategies
Mathematics
Science