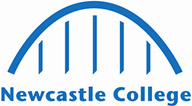 IT specialist managers plan, organise, manage and coordinate the provision of specialist IT services and functions in an organisation.
£51,052
Median Salary
New workers start around £30,504. Normal pay is £51,052 per year. Highly experienced workers can earn up to £81,098.
Daily Tasks
Reports on IT activities to senior management.
Plans and monitors work and maintenance schedules to ensure agreed service levels are achieved.
Supervises the technical team and coordinates training.
Takes responsibility for managing the development of a specialist aspect of IT provision such as user support, network operations, service delivery or quality control.
Liaises with users, senior staff and internal/external clients to clarify IT requirements and development needs.
Plans, coordinates and manages the organisation.
Skills employers are asking for
Active Learning
Reading Comprehension
Monitoring
Critical Thinking
Active Listening
Learning Strategies
Writing
Mathematics
Speaking
Science