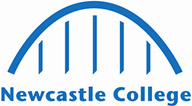 Further Education Teaching Professionals
Further education teaching professionals supervise and teach trade, technical, commercial, adult education, secondary and post-secondary courses to students beyond minimum school leaving age.
£42,348
Median Salary
New workers start around £27,297. Normal pay is £42,348 per year. Highly experienced workers can earn up to £62,412.
Daily Tasks
Liaises with other professional and commercial organisations to review course content.
Assists with the administration of teaching and the arranging of timetables.
Arranges instructional visits and periods of employment experience for students.
Prepares, administers and marks examinations, essays and other assignments.
Prepares, delivers and directs lectures, seminars and tutorials.
The MA in Business Management provides an exciting opportunity to enhance your knowledge and understanding in the field of Business Management.
Length: 1 year
Study: Full-Time
Start Date: Various
Location: Rye Hill Campus

View Course
Are looking to enhance your academic and critical thinking skills? Would you like to deepen your understanding of practice through theory within the education sector. If so, this Masters in Education and Training will help you to do just that.
Length: 2 years
Study: Part-Time
Start date: 9th September 2024
Location: Rye Hill Campus

View Course
Our new MBA is a stimulating and challenging programme which will make you question and re-evaluate how you do business.
Length: 1 year
Study: Full-Time
Start Date: Various
Location: Rye Hill Campus

View Course