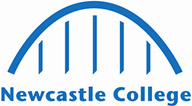 Job holders in this unit group operate boilers to produce hot water or steam and attend and operate compressors, turbines, electrical substations, switchboards and auxiliary plant and machinery to fuel nuclear reactors, drive blowers and pumps, electricity generators and other equipment.
£35,070
Median Salary
New workers start around £23,722. Normal pay is £35,070 per year. Highly experienced workers can earn up to £54,644.
Daily Tasks
Carries out minor maintenance tasks and prescribed tests and reports any faults.
Records instrument readings periodically and shuts down turbine/generator or boiler as demand decreases.
Adjusts controls to maintain correct running speed of turbine or generator and monitors temperature and pressure controls on boilers.
Operates remote control panel to load fuel and remove discharged fuel elements from nuclear reactors.
Opens valves and operates controls to regulate the flow of fuel to boiler or generating equipment.
Determines job requirements from switchboard attendant or operating instructions.
Skills employers are asking for
Critical Thinking
Active Learning
Monitoring
Reading Comprehension
Active Listening
Learning Strategies
Writing
Speaking
Mathematics
Science
This degree is delivered with the support of energy employers across the North East, to help get you work-ready for one of hundreds of jobs about to be created in the region's wind sector.
Length: 2 years
Study: Full-Time
Start date: 14th September 2020
Location: Energy Academy

View Course