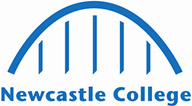 Electricians and Electrical Fitters
Electricians and electrical fitters assemble parts in the manufacture of electrical and electronic equipment, and install, maintain, and repair electrical plant, machinery, appliances and wiring.
£31,872
Median Salary
New workers start around £20,293. Normal pay is £31,872 per year. Highly experienced workers can earn up to £44,310.
Daily Tasks
Examines electrical plant or machinery, domestic appliances and other electrical assembly for faults using test equipment and replaces worn parts and faulty wiring.
Installs electrical plant, machinery and other electrical fixtures and appliances such as fuse boxes, generators, light sockets etc..
Assembles parts and sub-assemblies using hand tools and by brazing, riveting or welding.
Cuts, bends and installs electrical conduit.
Selects, cuts and lays wires and connects to sockets, plugs or terminals by crimping, soldering, brazing or bolting.
Examines drawings, specifications and wiring diagrams to determine the method and sequence of operations.
Skills employers are asking for
Critical Thinking
Reading Comprehension
Writing
Speaking
Monitoring
Active Learning
Active Listening
Learning Strategies
Mathematics
Science
Are you looking for a stimulating career in an industry that is constantly evolving? Electrical and Electronic Engineers are innovators and problem solvers.
Length: 1 year
Study: Full-Time
Start date: 11th September 2023
Location: Rye Hill Campus

View Course