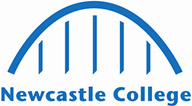 Education Advisers and School Inspectors
Education advisers and school inspectors plan, organise and direct the educational activities and resources in a local authority education area, and undertake inspections of schools and other training establishments excluding universities.
£40,125
Median Salary
New workers start around £23,037. Normal pay is £40,125 per year. Highly experienced workers can earn up to £62,160.
Daily Tasks
Prepares reports on schools concerning teaching standards, educational standards being achieved, the spiritual, moral and social development of pupils, resource management etc.
Observes teaching, assesses learning level and discusses any apparent faults with teachers, heads of department and head teachers.
Arranges for the provision of school medical and meals services.
Verifies that school buildings are adequately maintained.
Appoints and controls teaching staff.
Plans and advises on the provision of special schools for children with physical or learning disabilities.
Advises on all aspects of education and ensures that all statutory educational requirements are being met.
Skills employers are asking for
Learning Strategies
Monitoring
Active Listening
Active Learning
Critical Thinking
Reading Comprehension
Speaking
Writing
Mathematics
Science
Are looking to enhance your academic and critical thinking skills? Would you like to deepen your understanding of practice through theory within the education sector. If so, this Masters in Education and Training will help you to do just that.
Length: 2 years
Study: Part-Time
Start date: 9th September 2024
Location: Rye Hill Campus

View Course
Our MBA is a stimulating and challenging programme which will make you question and re-evaluate how you do business.
Length: 1 year
Study: Full-Time
Start Date: Various
Location: Rye Hill Campus

View Course
This Honours Degree in Education and Training has been designed to give you enhanced knowledge of the education sector, policy and a theoretical understanding of the links between theory and practice.
Length: 2 years
Study: Part-Time
Start date: 9th September 2024
Location: Rye Hill Campus

View Course