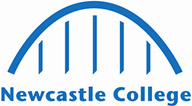 Dental practitioners diagnose dental and oral diseases, injuries and disorders, prescribe and administer treatment, recommend preventative action and, where necessary, refer the patient to a specialist.
£56,262
Median Salary
New workers start around £31,018. Normal pay is £56,262 per year. Highly experienced workers can earn up to £120,907.
Daily Tasks
Prepares and delivers lectures, undertakes research, and conducts and participates in clinical trials.
Maintains patients.
Refers patient to specialist, where necessary.
Educates patients on oral health care.
Supervises patient.
Constructs and fits braces, inlays, dentures and other appliances.
Carries out clinical treatments, restores teeth affected by decay etc., treats gum disease and other disorders.
Administers local anaesthetics.
Assesses and recommends treatment options to patients.
Examines patient.
Skills employers are asking for
Reading Comprehension
Active Learning
Critical Thinking
Active Listening
Monitoring
Learning Strategies
Speaking
Science
Writing
Mathematics
Looking for a career in Dental Nursing? This apprenticeship is for you.
Length: 2 years
Study: Full-Time
Start date: 4th January 2021
Location: Employer Based

View Course