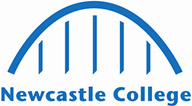 Jobholders in this unit group provide counselling services to clients with a wide variety of problems by means of assisting them to reach their own resolutions to the difficulties they face. Counsellors may specialise in a particular area or client group or address a wide range of issues.
£30,400
Median Salary
New workers start around £23,247. Normal pay is £30,400 per year. Highly experienced workers can earn up to £41,799.
Daily Tasks
Keeps accurate and confidential records.
Refers to other appropriate sources of help.
Presents different perspectives to the problem areas identified.
Encourages clients to discuss their feelings in relation to their problems, aiming to ensure that an understanding of the issues is achieved.
Meets clients face-to-face, working either one-to-one or with couples or families, or by telephone or internet.
Skills employers are asking for
Active Listening
Monitoring
Speaking
Learning Strategies
Reading Comprehension
Writing
Active Learning
Critical Thinking
Mathematics
Science
This brand new Counselling course is the first step on your higher education journey to become a counsellor.
Length: 1 year
Study: Full-Time
Start date: 11th September 2023
Location: Rye Hill Campus

View Course