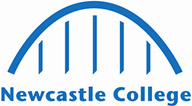 Carpenters and joiners construct, erect, install and repair wooden structures and fittings used in internal and external frameworks and cut, shape, fit and assemble wood to make templates, jigs, scale models and scenic equipment for theatres.
£26,909
Median Salary
New workers start around £18,302. Normal pay is £26,909 per year. Highly experienced workers can earn up to £35,437.
Daily Tasks
Maintains and repairs woodwork and fittings.
Checks accuracy of work with square, rule and spirit level.
Aligns and fixes prepared wood pieces by screwing, nailing, gluing and dowelling to form frames, shop fronts, counter units, decking, theatrical sets, furniture, small wooden craft, scale models and wooden templates.
Selects and measures appropriate wood and cuts, shapes and drills to specification using saws, planes, chisels and other power or hand tools.
Examines drawings and specifications to determine job requirements.
Skills employers are asking for
Speaking
Mathematics
Critical Thinking
Active Learning
Learning Strategies
Monitoring
Active Listening
Science
Writing
Reading Comprehension
If you're looking to establish yourself as a competent and skilled Joiner, this Level 3 apprenticeship is for you.
Length: 1 year
Study: Full-Time
Start Date: Various
Location: Employer Based

View Course