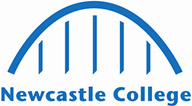 Authors, writers and translators
Job holders in this unit group write, edit and evaluate literary material for publication excluding material for newspapers, magazines and other periodicals but including scripts and narrative for film, TV, radio and computer games and animations; and translate spoken and written statements into different languages.
£31,912
Median Salary
New workers start around £23,035. Normal pay is £31,912 per year. Highly experienced workers can earn up to £53,107.
Daily Tasks
Provides communication support for the hard of hearing or the visually impaired.
Converts documents or spoken statements from original or source language into another language.
Writes instruction manuals and user guides, technical reports, catalogues and indexes, prepares sales literature and writes technical articles for trade journals.
Negotiates contracts with freelance agents and with buyer on behalf of writer.
Selects material for publication, checks style, grammar and accuracy of content, arranges for any necessary revisions and checks proof copies before printing.
Generates and develops creative ideas for literary material.
Determines subject matter and researches as necessary by interviewing, attending public events, seeking out records, observing etc..
Skills employers are asking for
Writing
Active Listening
Reading Comprehension
Critical Thinking
Active Learning
Speaking
Learning Strategies
Monitoring
Mathematics
Science
This part-time Foundation Degree in English, Literacy and Language is unique in that it offers a dual specialism, the opportunity for you to become qualified to teach.
Length: 2 years
Study: Part-Time
Start date: 13th September 2021
Location: Teaching Development Centre

View Course
English Literacy and Language is perfect if you hold a degree in English or a related subject and are looking to become qualified to teach people who speak English as a second language or who want to improve their literacy skills.
Length: 1 year
Study: Full-Time
Start date: 13th September 2021
Location: Rye Hill Campus

View Course
Study advanced engineering techniques and manufacturing concepts and prepare you to take your first steps toward a career in Engineering.
Length: 2 years
Study: Full-Time
Start date: 6th September 2021
Location: Rye Hill Campus

View Course