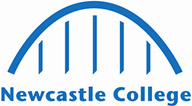 Lifetime Skills Guarantee
Are you 24+ years old and interested in coming back to college to achieve a Level 3 qualification? Did you know that Newcastle College now offers a variety of free full-time courses to adults as part of the Lifetime Skills Guarantee?
What is the guarantee?
In September 2020 the government announced the Lifetime Skills Guarantee a new initiative set up to help those who have not achieved a Level 3 progress in their education through free training.
As part of the scheme we now offer a select number of courses free to study for adults who live in England, and are aged 24 and over who do not currently hold a Level 3.
How do I apply?
To register your interest, please email enquiries@ncl-coll.ac.uk who will provide you with further information and assess your eligibility for the scheme.
You can also apply to study any of  the courses below. Browse now.